Lemon & Kiwi Designs
Resources to nurture every child's passion, creativity, and educational success.
Lemon & Kiwi Designs was founded on our love for design, games, and family time. We're all about "keeping kids busy" in fun, productive, and educational ways.
On our website you'll find pages of free craft ideas, educational activities, games, and printable worksheets for kids like coloring pages, printable mazes, hidden pictures, dot-to-dot, color by numbers, and more!
Whether you are a parent looking for some free printable activities to do with your kids or you are a teacher looking for engaging educational activities for your classroom, you're in the right place.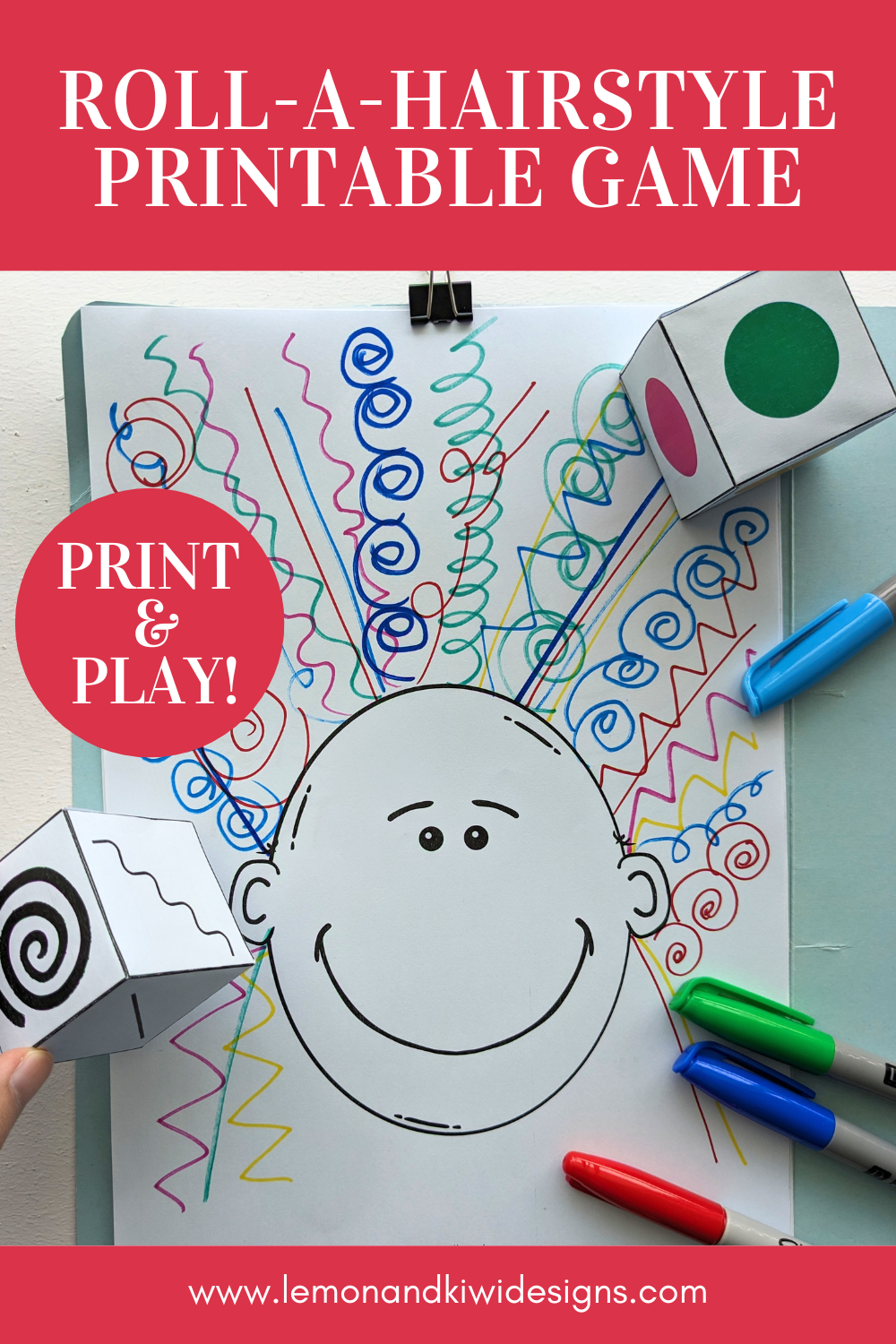 Download this printable pattern recognition game to teach kids about colors and patterns! Roll the dice and follow the pattern to draw funky hairstyles on the character. This fun printable game will improve toddlers' creativity and fine motor skills.
Have a question or suggestion? Get in touch!