Chinese New Year is celebrated by a quarter of the world's entire population. That's one in every four people! This special annual holiday, also known as the Lunar New Year, is very festive and celebrated with plenty of bright colors, especially red, yellow, and gold, which are considered colors of good luck and fortune.
That's why we are delighted to share 25 free printable Chinese New Year coloring pages for you and your kids and students to print out and get coloring! If you're hosting a Lunar New Year party for the family or class, you can pair these Chinese New Year printable coloring pages with Chinese New Year gift favors like: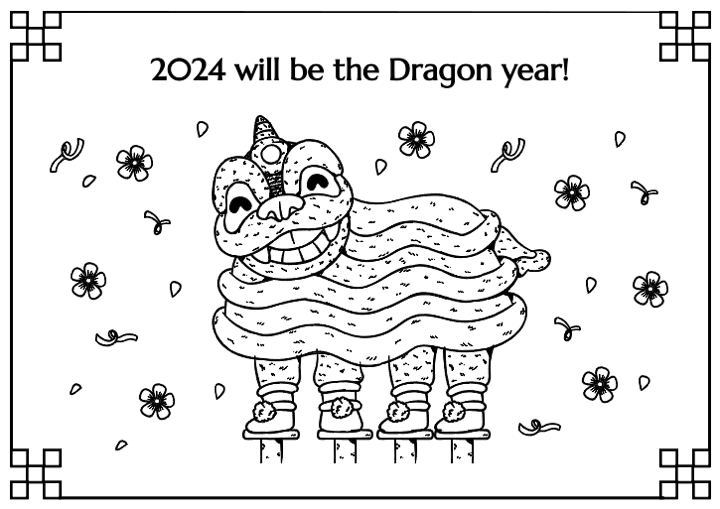 When is Chinese New Year in 2023?
This year, Chinese New Year falls on Sunday, January 22nd, 2023 and is a 15-day celebration. Did you know that the Chinese New Year date changes every year? This is because this annual celebration depends on the sighting of the new moon, which is why Chinese New Year is also known as Lunar New Year! In fact, Chinese New Year is not only celebrated in China; several other Asian countries such as Vietnam, South Korea, Singapore, Malaysia, and Indonesia also consider the Lunar New Year to be one of the most important festivals of the year.
What Chinese New Year animal is 2023?
2023 is the year of the Rabbit. Each Chinese New Year is represented by an animal, called a Chinese zodiac sign. There are 12 different zodiac animals in total. Similar to horoscopes, it is believed that people have similar personality traits to the animal or Chinese zodiac sign that they are born under. I'm a monkey and I think it's pretty accurate as I am quite the cheeky one! If you're interested to find out what our Chinese zodiac is and what your animal personality is like, you can use this Chinese Zodiac Animal Calculator Tool.
What's Included In This Free Chinese New Year Coloring Activity Book?
This free printable Chinese New Year coloring book includes 25 fun free Chinese New Year coloring pages and worksheets for kids. Sectioned into 3 parts (Chinese New Year animal coloring pages, Chinese New Year people coloring pages, and Chinese New Year decoration coloring pages), this printable Chinese New Year activity book for kids include cute dragon coloring pages, year of the tiger coloring pages, lantern coloring pages, lucky pig coloring pages, and more.
Download Free Printable Lunar New Year Coloring Pages
Are you and your little ones ready to get coloring? Simply click on the button below to download and print out our free Chinese New Year Coloring Pages:
Want more free printable coloring activities?
If your kids enjoyed our Chinese New Year-themed coloring pages, check out all these free printable coloring pages on our website: