Ready, set, play! Learning new words (or anything really) can be made fun once you gamify it. Perfect for rainy days at home and fun for the whole family, our roundup of 11 free printable literacy board games will help preschoolers and early elementary kids practice their spelling, reading, verbal communication, grammar, and vocabulary skills.
Alphabet Slides and Ladders

Digraphs Board Game

Sight Words Board Game

Solve It: Parts of Speech Game

Uno Family Word Game

Talktastic

Spelling Battleship

Heart Shaped Compound Word Puzzles

Vocabulary Question Cube

Parts of Speech Tic Tac Toe

Vocabulary Bingo

Taboo! Printable Cards
Alphabet Slides and Ladders
Created by the folks from Tiny Me, this free printable Alphabet Slides and Ladders is an adorable and colorful take on your classic Snakes and Ladders or Chutes and Ladders game. Similar to our free Alphabet Spot and Dot printables, this board game helps little ones develop an understanding of both upper and lower case letters of the alphabet.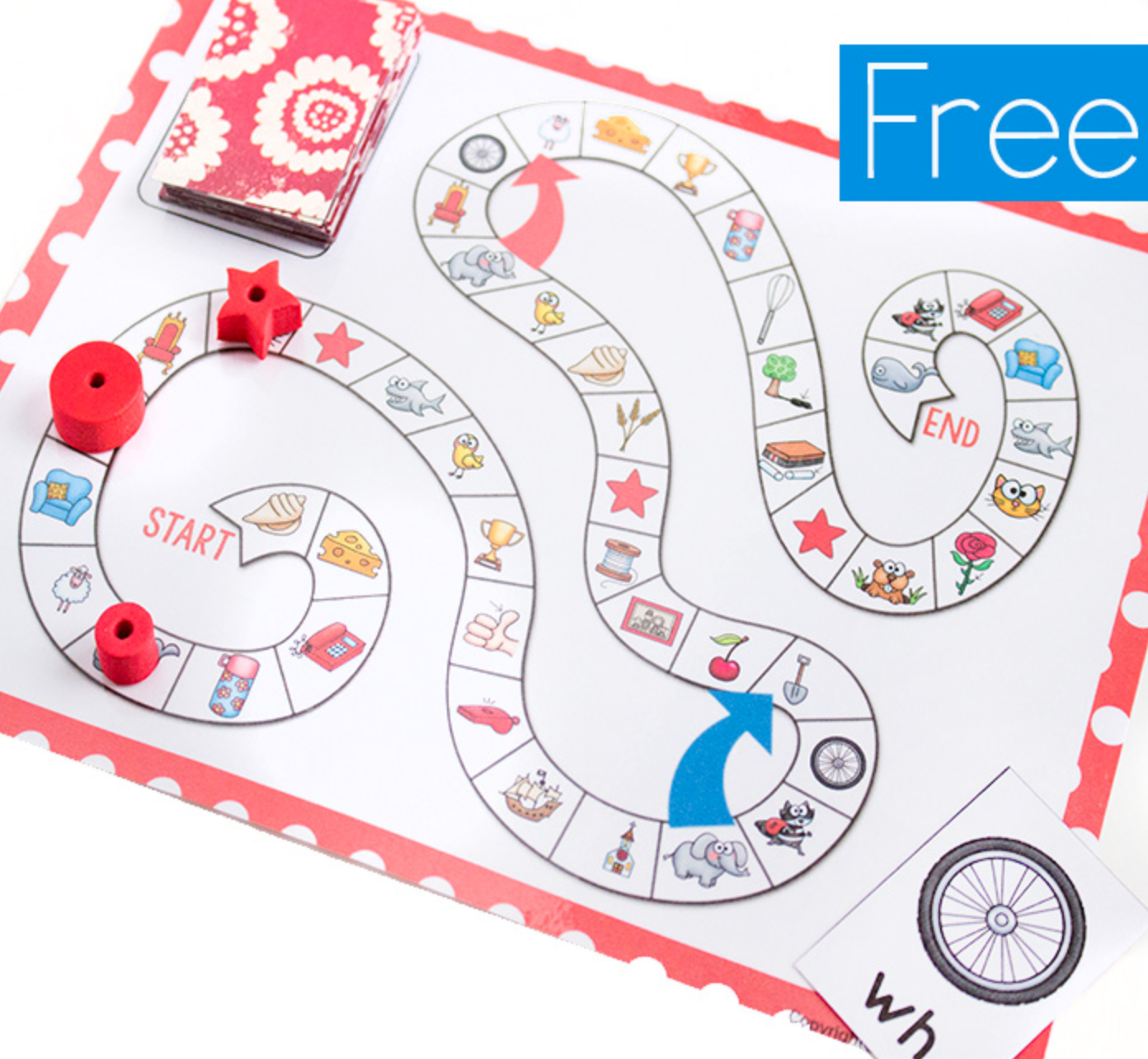 Solve It: Parts of Speech Game
Any kid who likes stories around spies and mysteries will absolutely love this game. Solve It: Parts of Speech Game from 123 Homeschool 4 Me is a grammar game suitable for upper elementary school students to learn about different parts of speech, like nouns, pronouns, verbs, adjectives, and adverbs.
Perfect for family game night, this Uno Family Word Game from The Measured Mom includes a printable deck of cards that help children improve their reading and vocabulary skills.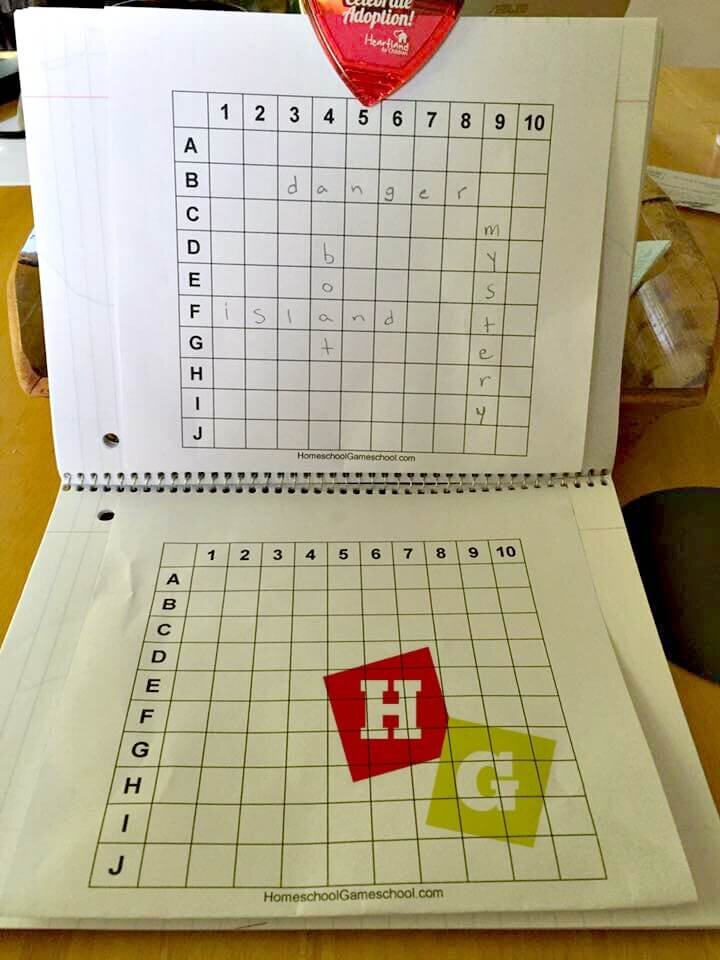 From Homeschool Gameschool, Spelling Battleship is a unique take on your classic Battleship game. Instead of placing ships along the grid, players have to spell out words either vertically or horizontally on the boards, much like a beginner's introduction to playing Scrabble.
Heart-Shaped Compound Word Puzzles
This is one of our very own creations from Lemon & Kiwi Designs. Perfect as a classroom activity for Valentine's Day or any sweet occasion of the year, these 18 free printable compound word puzzles turn into adorable hearts when pieced together.
Talktastic
Talktastic created by All ESL is a brilliant printable game for kids of all ages. It's even great for adults as an icebreaking activity! The goal of the game is to encourage players to speak only in English about the topics that they land on so that they can practice their verbal communication and literacy skills.
Vocabulary Question Cube
From the Sadlier school, the Vocabulary Question Cube is an interactive printable game where players have to roll the "Vocabulary Question Cube" and start reviewing vocabulary words.
Parts of Speech Tic Tac Toe
From a teacher who labels herself as a "Not So Wimpy Teacher", this Parts of Speech Tic Tac Toe is available for free on the Teachers Pay Teachers site. Instead of putting crosses and circles in the grid, players are challenged to write down words that match different parts of speech to win the game.
Vocabulary Bingo
Vocabulary Bingo from Columbia University offers an editable template where you can (1) choose your own vocabulary words, (2) create your own unique Bingo cards, and (3) invent the game clues using synonyms, antonyms, and fill-in-the-blank sentences.
Taboo! Printable Cards
Based off of the highly popular tabletop game of Taboo!, this blogger from Embracing China has made lots of free printable Taboo! cards to help students grow their vocabulary skills.
If you and your kids loved these printable literacy board games, then be sure to check out our library of Free Literacy Activities for Kids to download activity books, word search puzzles, word mazes, and other fun worksheets for children to practice their reading and writing skills.